Orlandini design for Quinti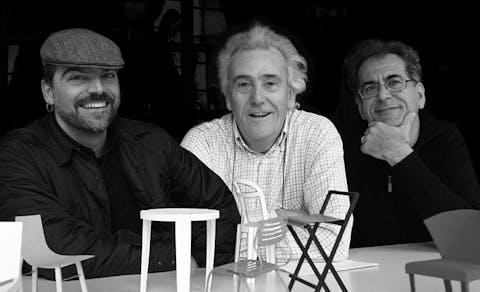 Orlandini Design is the new signature created by Paolo Orlandini. In 2009 his long collaboration with Roberto Lucci ended and now, with a young team of creatives and designers, he continues his work as Orlandini Design. A study in which the long experience in the profession meets a more acute attention to new trends, new materials and new technologies. Paolo Orlandini was born in Grosseto in 1941. He graduated from the Milan Polytechnic and worked for several years with Marco Zanuso and Richard Sapper. The stylistic number of Orlandini Design products is above all the great formal cleaning that means designing technical solutions that make the product economical, reliable and customizable.
Among the most recent awards received: "Best of Neocon" (Chicago 2000, 2006, 2008, 2010); "Grand Prix de l'Innovation" (Paris 2000, 2005), Chicago Athenaeum "Good Design Award" (Chicago 1995, 2003, 2004, 2005, 2009, 2013); Interior Design Best of Year 2013.